the Presto Power Pop.
carolyn & i tend to have deep, meaningful and existentially inspired gchat conversations. today's is no exception: the most supreme of all the salty snack foods - popcorn.
pictured above is what i consider to be the OG of the new wave of popcorn technology (let that sink it… it makes zippy sense). my parents still own theirs and swear it makes the best popcorn ever. it probably helps that my parents clean it once a decade, so there are literally years of seasoned popcorn remnants in the thing. consider it the lodge cast iron skillet of the popcorn world: the less you wash it, the better it tastes.
on that vein…
prior to the Triple P, we had a contraption similar looking to the green monster above. ours was red. my brother still owns it and - yes, you guessed it - it churns out the saltiest, buttery-est, yummiest popcorn of all time.
carolyn's family had the much more tech-savvy Kalorik air popper: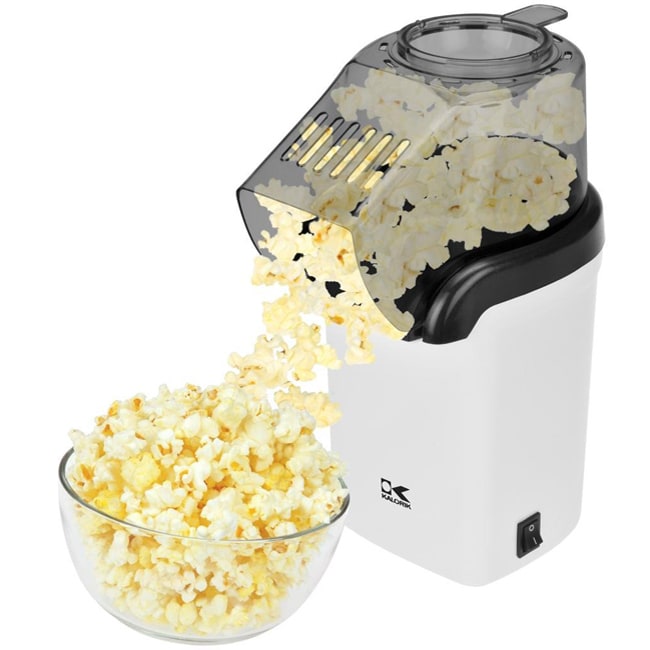 it seems the popcorn machine is a dying beast, which works out great for cheapskates like me because the Triple P is now available on Amazon for $15. (oh ya, don't forget to pick up a few Power Cups. yes, Power Cups.)
pop off, son!